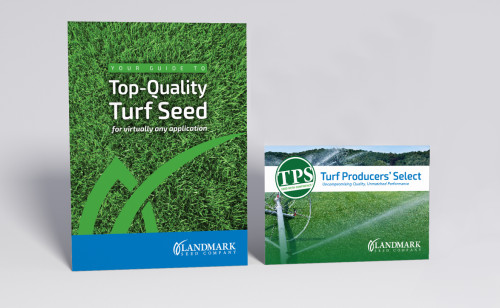 Click here for our latest brochures. If you are looking for individual variety tech sheets, simply navigate to their page.
TPS Brochure
Our Turf Producers' Select formulations are produced in blending facilities specializing in sod. The machinery is thoroughly cleaned and inspected between each batch and separate equipment is used for sod Bluegrass or sod Tall Fescue. Turf Producers' Select sod quality assurance continues through shipment as each pallet of sod seed is wrapped and segregated on the truck to further protect against potential cross contamination. With Turf Producers' Select, our attention to detail is second to none.
Download Sheet
2023 Turf Product Guide
Click on the link below to download a listing of all our varieties. For more information contact your sales rep or call the office directly. We look forward to helping you.
Download Sheet